MGP VX8 Team Neochrome Scooter
On Sale
$285.00
$299.00
Madd Gear MGP VX8 Team Neo chrome Scooter
The brand new Limited Edition MGP VX8 Team Scooter features upgrades like an anodized Neo chrome deck that is now 4.8" wide and a 3d Forged aluminium one piece HIC Fork to fit the new larger 120mm wheels. All the new VX8 range of scooters now have deck inserts front and rear for even more strength.
The VX8 Team is one of the best specced scooters at this price point!
Specs
• DECK: MGP 83º INTEGRATED 20" LONG X 4.8" WIDE VX8 6061 T4 & T6 HEAT TREATED & FLUTED WITH 3 CONCAVE.
• FORK: THREADLESS M3 ALLOY HIC.
• HEADSET: MFX INTEGRATED HIC.
• BARS: 23" WIDE X 24" HIGH 4031 JAPANESE CHROMOLY CHROME PLATED FADE UPSWEEP FLUTED BAR.
• WHEELS: 120MM FUSE CORE WITH MGP PROPRIETARY POLYURETHANE BLEND.
• FINISH: DURABLE ANODIZED FINISHES OR LIMITED-EDITION NEO COATED WITH MFX DOWNTUBE INSERT AND DECK BLOCKS.
VX8 Team Neo Rush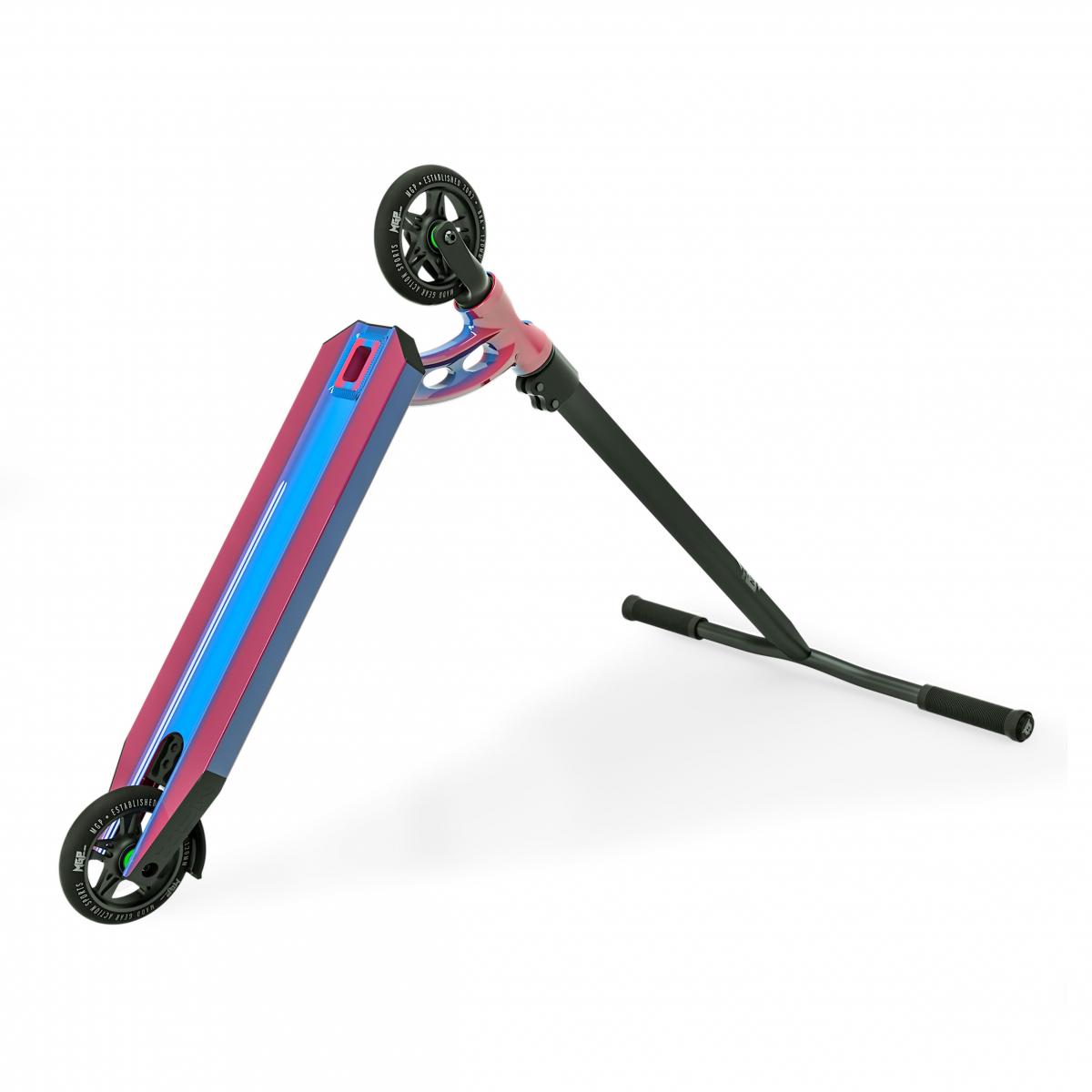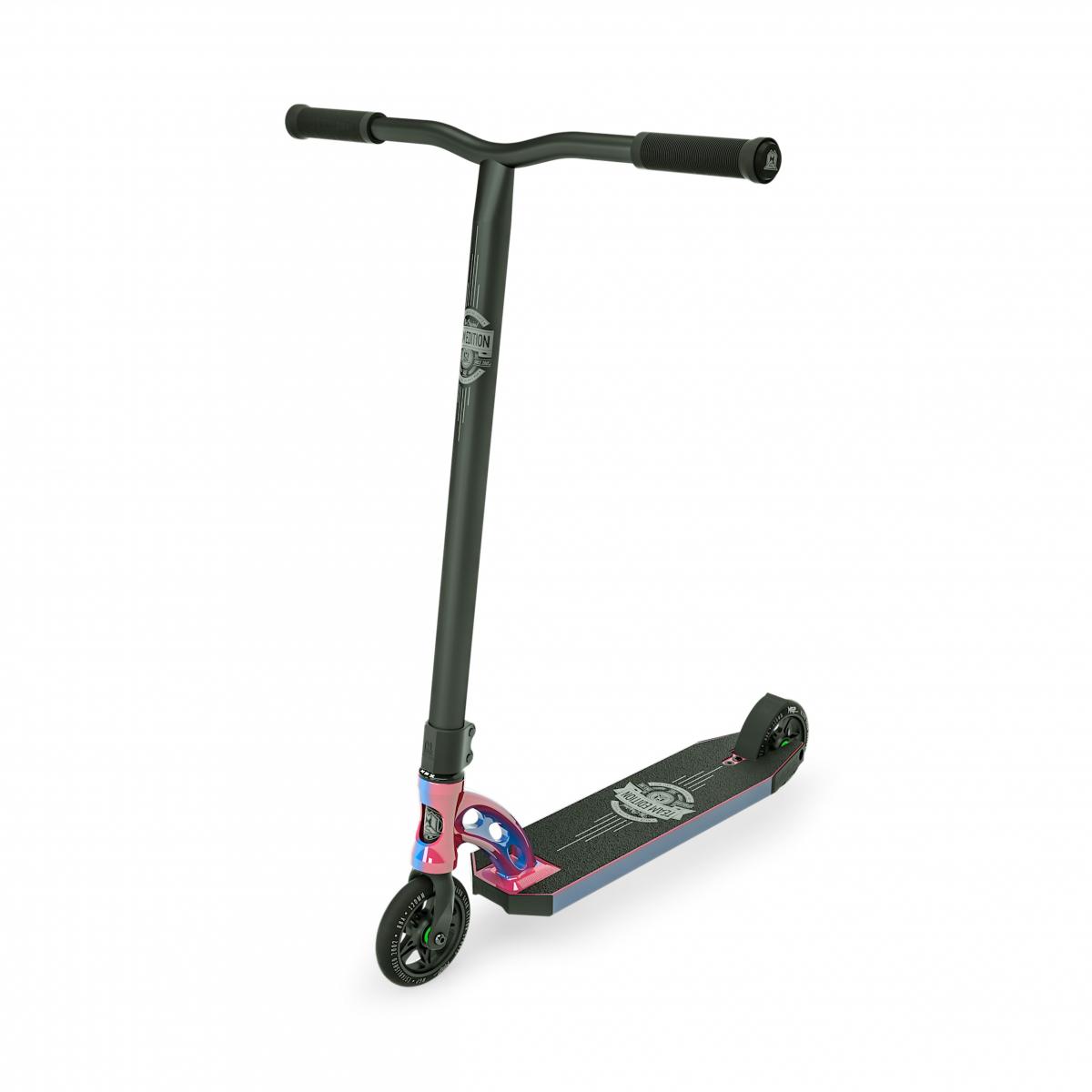 VX8 Team Neo Hydra