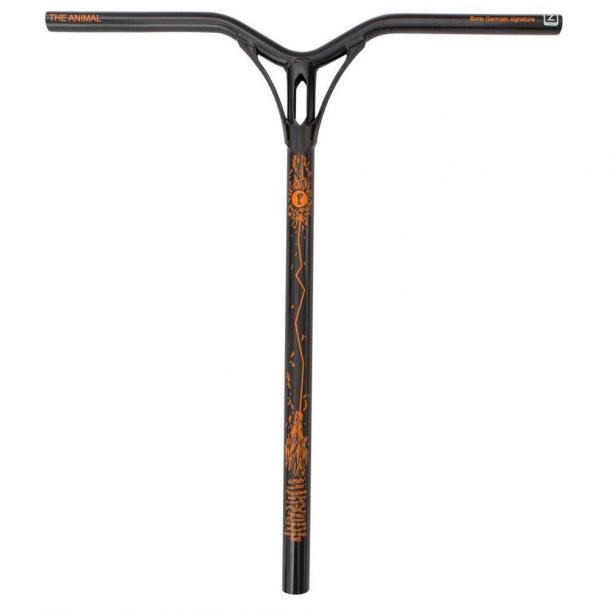 Flavor Boris Germain Animal Signature Bars IHC
On Sale
$75.00
$110.00
Flavor The Animal Boris Germain Signature Bars IHC

Designed with Boris himself and Kevin Demay, these bars are super strong, balanced with forged gussets and Boris' custom graphics. Riders who are snapping their alloy bars should think about moving over to stronger heat treated 4130 bars.

Bar diameter is 31.8mm
Bar width is 595mm
Fully Heat Treated & 100% 4130 Chromoly tubing
690mm tall with 45mm slot cut for use on IHC compression.
It is recommended that at least a 3 or 4 bolt clamp is used