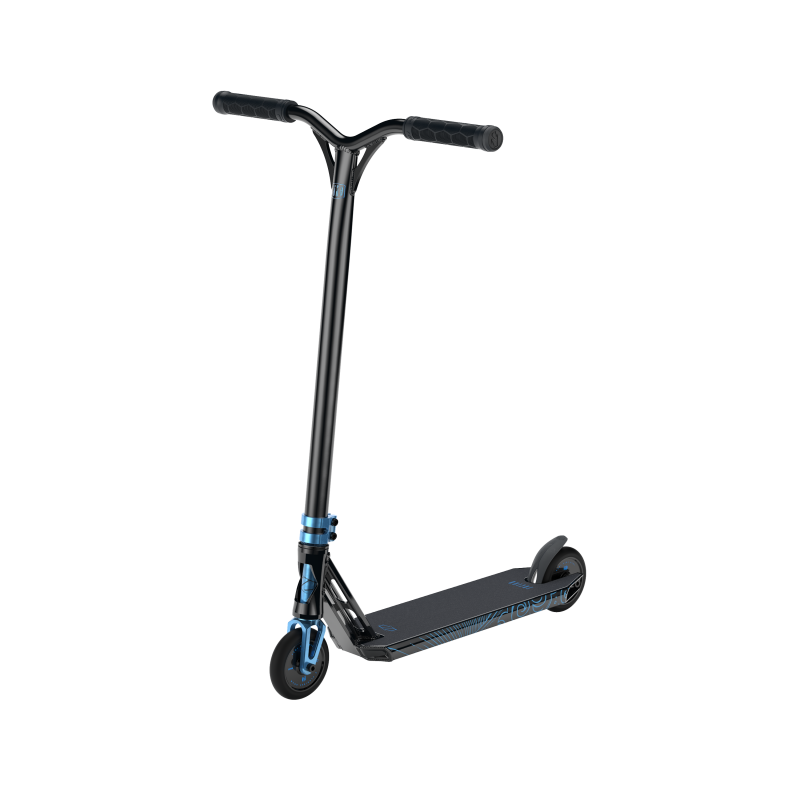 2022 Fuzion Z350 Scooter
On Sale
$240.00
$299.95
The Z350 is without a doubt the best high end premium complete in the world. Equipped with the 5 wide Entropy 2.0 deck, Aluminum bars, a reinforced IHC fork, and 110mm hollow core wheels... there's nothing this scooter can't handle. This is the scooter of choice for many of our own sponsored team riders.
The total height of this scooter from the ground to the top of the bar is 86cm
Price: RRP $299.99
Weight: 7.18 lbs
Deck Width: 5"
Deck Length: 19.5"
Deck Weight: 2.9lbs (with Brake/Hardware)
Deck Material: 6061 T6 Aluminum
Headtube Angle: 83 Degrees
Deck Concave: 5°
Fork Material: Aluminum
Compression: IHC
Clamp Style: 2-Bolt Clamp
Bar Shape: Dip Bar with Supports
Bar Material: Aluminum
Bar Height: 24.5"
Bar Width: 22"
Outer Bar diameter: Oversized
Inner Bar diameter: Standard
Wheel Size: 110mm Hollow cores
Wheel Width: 24mm
Fits Wheel Size Range: Up to 120mm
PU Hardness: 88a
Bearings: Fuzion ABEC-9
Brake: Nylon/Steel Brake
TOOLS AND HARDWARE INCLUDED