Grit Elite Scooter
On Sale
$175.00
$230.00
2018 Grit Elite Scooter
The new 2018 Grit Elite Scooter is one of our best selling scooters and for 2018 its better and lighter than ever.
The big change for the 2018 version is the addition of the popular Grit Battle Bar. This is one of the strongest alloy bars on the market and is also super light. They have updated the deck to use to Grit Vendetta head tube which has been slimmed down to save some weight while maintaining strength. In the looks department each scooter has a bit of neo chrome (oil slick) to make the new Grit Elite the best looking ever.
Free sticker sheet worth $5 with this scooter.

DECK: Skeletonized Down tube Triple Channel 6061 Heat Treated Alloy, W:114mm (4.5")
/ L 482.5(19"), Integrated Head Tube
BARS: Grit Battle Bars 560mm wide and 585mm High Hydro Formed Alloy (Total height from the ground to the top of the bar is 83cm)
FORK: High Tensile fork w All New HIC System
WHEELS: Alloy core 110mm x 24mm 88A PU Wheels with ABEC 9 Bearings
CLAMP: Alloy double Clamp 34.9mm
HEAD PARTS: Integrated Sealed Headset Bearings NEW NYLON HIC SHIM
OTHER: Grit Flex brake / Ridged Soft Feel Grips
Weight 3.30kg / 7.38lb
2018 Grit Elite Black/White Laser Satin Grey Deck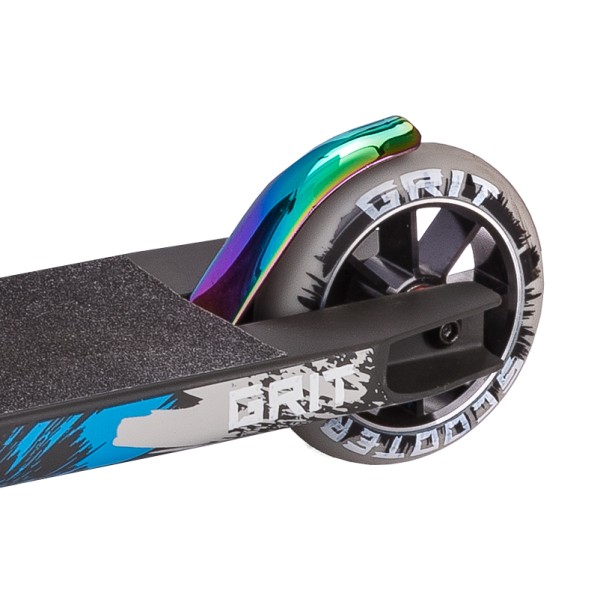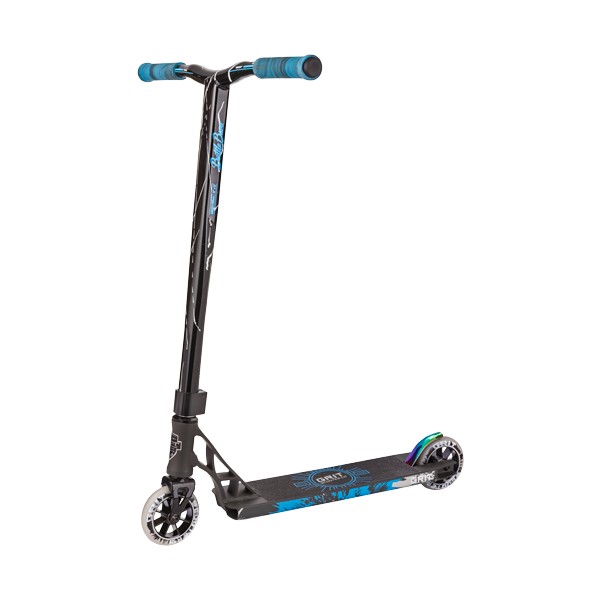 2018 Grit Elite Satin Black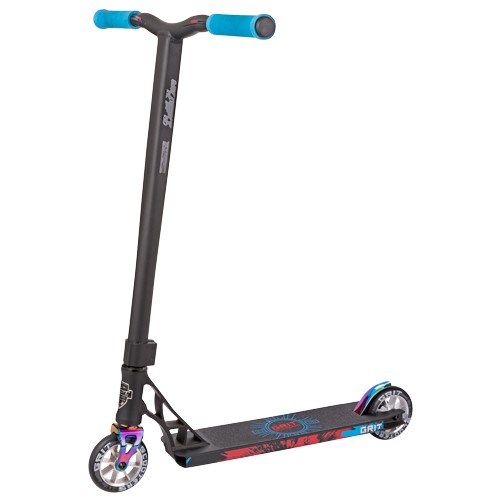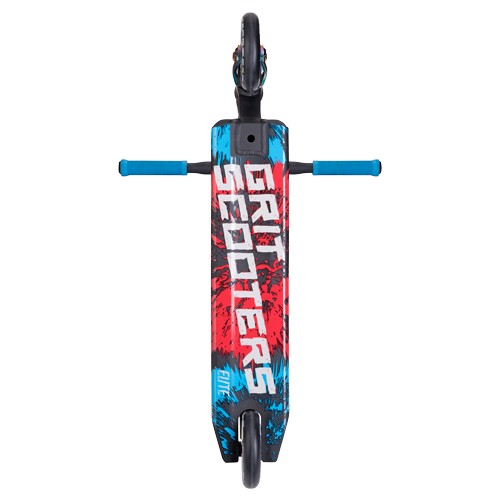 2018 Grit Elite Satin Black/Blue Laser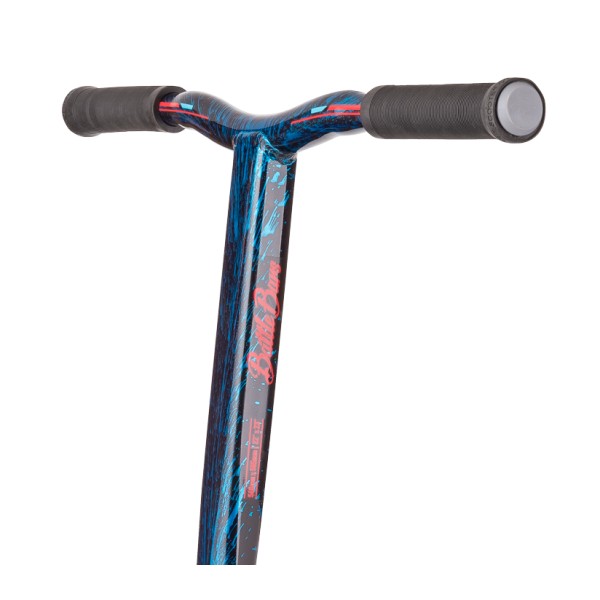 2018 Grit Elite Gray/Gold Laser