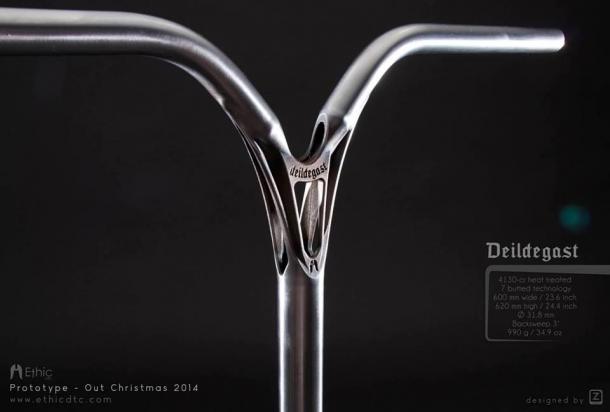 Ethic Deildegast Bar
On Sale
$99.00
$139.00
Ethic Deildegast Bar 31.8mm
For the Deildegast Bars Ethic wanted to go beyond what they had done in the past technologically.
The Deildegast is a really wide, flexible, solid and comfortable bar designed with an optimal geometry.
For the first time in the scooter industry we are using multibutted, coupled with heat treatment for a lighter, stronger bar.
The Deildegast Bars are one of our most beautiful creations
620mm High by 620mm wide.
Slotted for use on IHC forks.