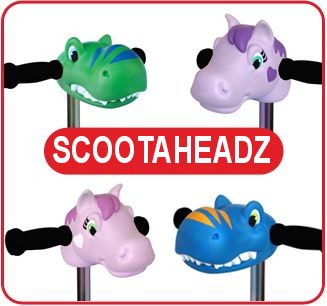 Scootaheadz Scooter Friends & Cuteez
On Sale
$22.00
$29.95
ScooterHeadz, Scootee Cuteez for Scooters & Bikes

Scootaheadz, Scootee Cuteez and Scooter Friends are made to make your mini scooter look cool and fun. Will Fit most T-bar scooters and also bikes and trikes.
Includes a built in bracket to allow the scootaheadz to fit the bar. Made from flexible PVC and is totally waterproof for easy cleaning and will give years of enjoyment.
New Elsa Mint Unicorn Scootaheadz now available.
Scootaheadz
Pippa pony-pink

Lovely Lola-purple

Timmy T Rex-blue

Danny Dino-green

Cheeky Charly-brown

Pretty Pearl-white unicorn

Surfing Sammy-Blue Shark

Bella Pink Unicorn

Elsa Mint Unicorn


Scooter Friends
Unicorn Pink
Dino Green
Unicorn Violet
Dino Blue


Hello, this is how you turn your scooter into your
favourite friend: It's as easy as one, two, three.
ONE
Use your fingers to widen the gap of my neck, point my nose
upwards & slot me down firmly onto the horizontal bar
(no need to move the handle grips)
TWO

Now simply push my nosedown and forwards so I attachto the vertical bar. Don't worry,it won't hurt me
THREE
Wheeeee! I'm ready forlots of adventures.
Elsa Mint Unicorn Scootaheadz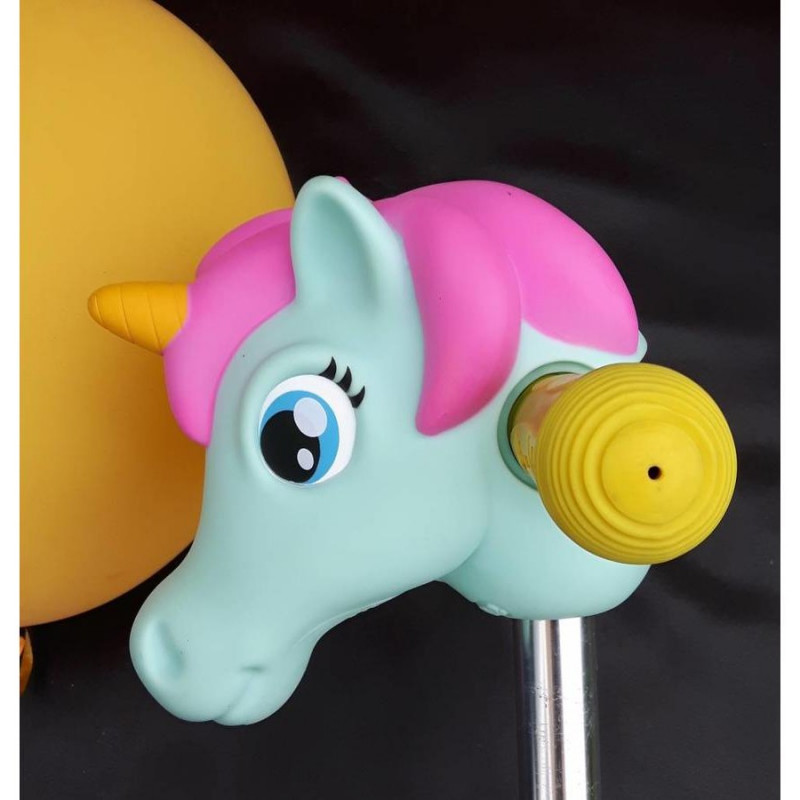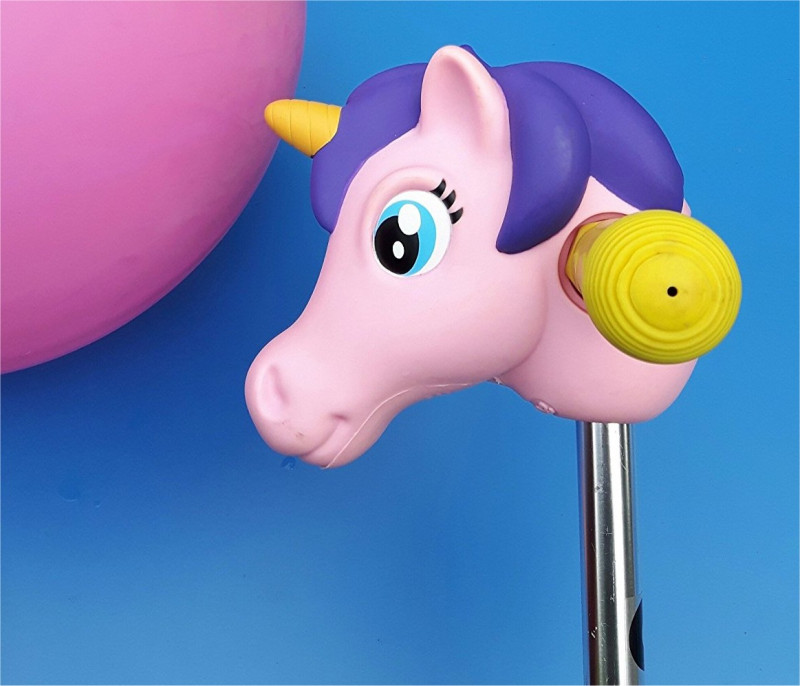 Dalmation Dog