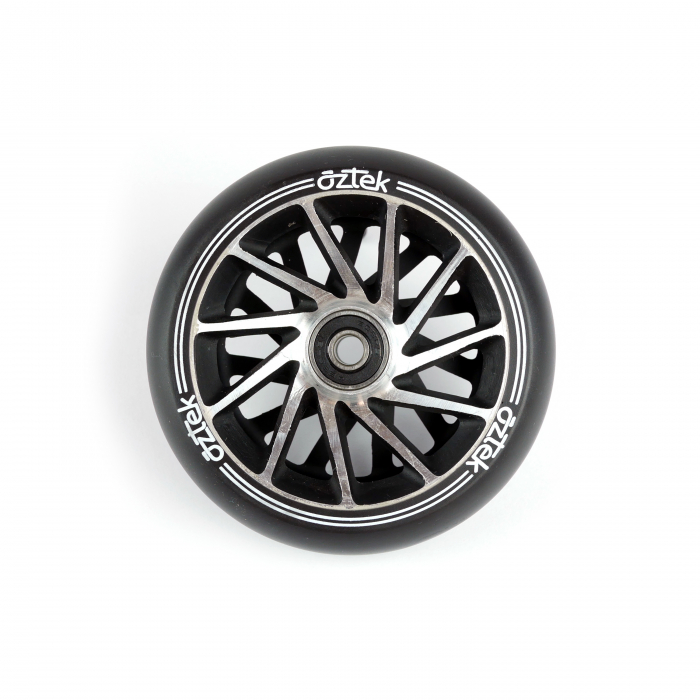 Aztek Ermine XL Wheels 115mm 30mm
On Sale
$85.00
$99.95
Aztek Ermine XL Wheels 115mm x 30mm
The all new Aztek Ermine XL Wheels 115mm x 30mm
Aztek wheels are specifically designed for freestyle scootering. The Ermine 30mm wheel brings a faster and more stable ride to the riders of all skill levels. Ermine with it's 30mm width will provide more grip, more angle and more air time.
These wheels require forks that fit 30mm width and a deck and rear spacers to fit the 30mm wheels.
To fit these wheels to the rear requires narrower spacers to fit the 30mm wide hub (Traditional hub width is 24mm). They do not fit all decks.
These wheels are sold as a pair.