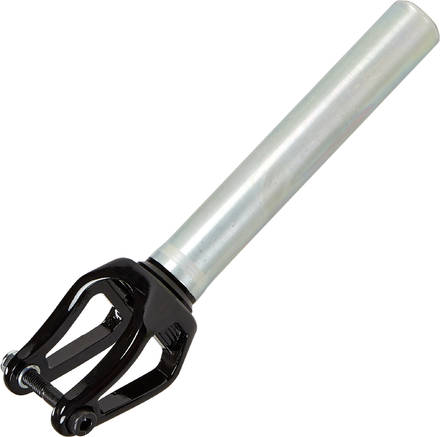 Eagle Radix Forks SCS & HIC
$98.00
Eagle Radix Forks SCS & HIC
The Radix series from Eagle is revolutionary in the way it is pushing technology and directing it more towards Scooter riders. Moving away from the inline skate wheel width of 24mm, the Radix with its 30mm width will provide more grip, more angle and more air time.
These forks come in 2 different lengths.
180mm for HIC
155mm for SCS
The Radix fork is made of cold forged aluminium which makes it strong and lightweight. It is powder coated and comes with an 8mm axle and nut.
Included is 2 sets of spacers for either standard 24mm width wheels and the new 30mm wide Radix wheels.