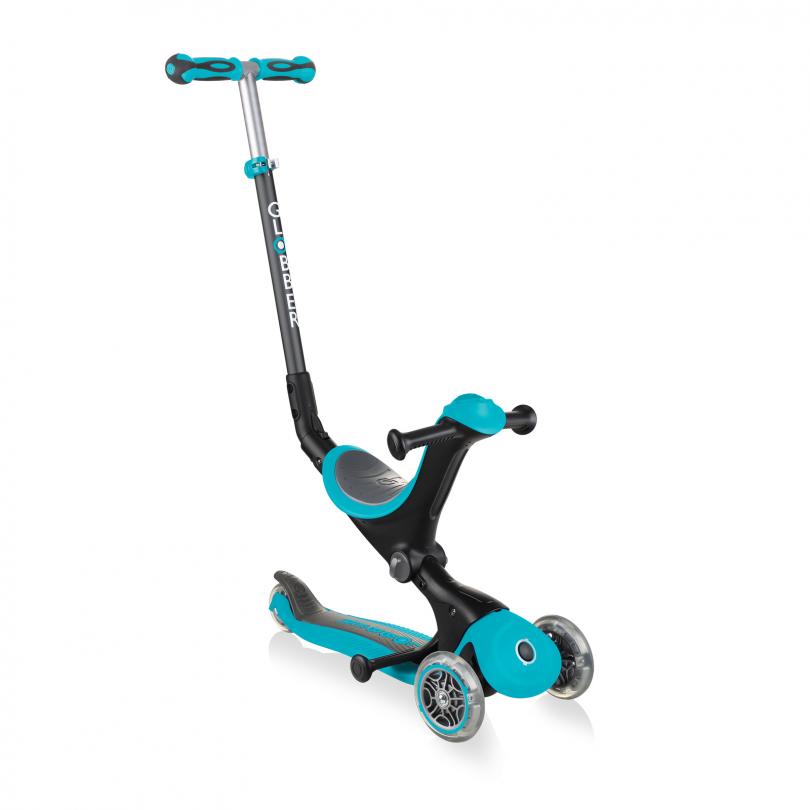 Globber 5 in 1 Go Up Deluxe Scooter 2021
On Sale
$170.00
$230.00
Globber Go Up Deluxe Scooter 2021 
(Globber- Globe Trotter)
The Go Up Deluxe is the Ultimate in convertable ride on scooters
4-height adjustable aluminium T-bar with comfortable dual-colour TPR ergonomic grips and an anti-scratch sleeve inside the anodized coloured column, for kids up to 9+.
100% screw-less design to easily assemble and transform the product into ride-on, walking bike and scooter.
Extra-wide 3-height adjustable soft EVA foam seat mounted on a tool- less seat support bar, which easily and safely moves the seat backward and upward with a knob.
Extra-long and wide composite rear brake delivers brake efficiency and prolongs wheel longevity.
Patented folding system with a safe and easy side push button, integrated in the wide, anti-slip composite deck on a low metal reinforced structure, which supports up to 50kg.Trolley mode compatible.
New designed removable footrest, with easy to release spring-loaded button, for more comfort and safety.
High-quality and high-rebound two 121mm front and one 80mm rear PU casted wheels, mounted on ABEC 5 bearings.
Patented steering lock button fixes the steering system of the two front wheels to only move forward & backward.
The Deluxe can be fitted with a seat and transforms into a scooter/balance bicycle for children from 12 months. 
Just add the stick/handle and Mum can guide or push her child from 12 months. When the child gets older the handle can be removed and the child is able to propel them self. Then when they are confident enough it can be converted back into a scooter which they will be able to enjoy many years of use.
Reasons to change to Globber
Safer Learning
- The Globber has a steering lock button on front of deck (safe and simple handling) for steering locking system to make learning easier.
Height Adjustable - Height adjustable T-BAR handlebar which can be adjusted to different height positions as the child grows. The bar will go lower or higher as they grow.
Strength
- X-CROSS deck design, strengthens the deck structure and improves directional turning performance to the T-BAR handlebar. Globber will take up to 65kg, double its main competitor.
Steering
- The directional pivots (supports on the front wheels) are mounted on fully sealed bearings for easier assisted steering and longer wearing.
Appearance - The Globber has a dual injected deck (Two-tone with two colour materials)
Scroll down to see deep pink and pastel pink colours.
Deep Pink Go Up Deluxe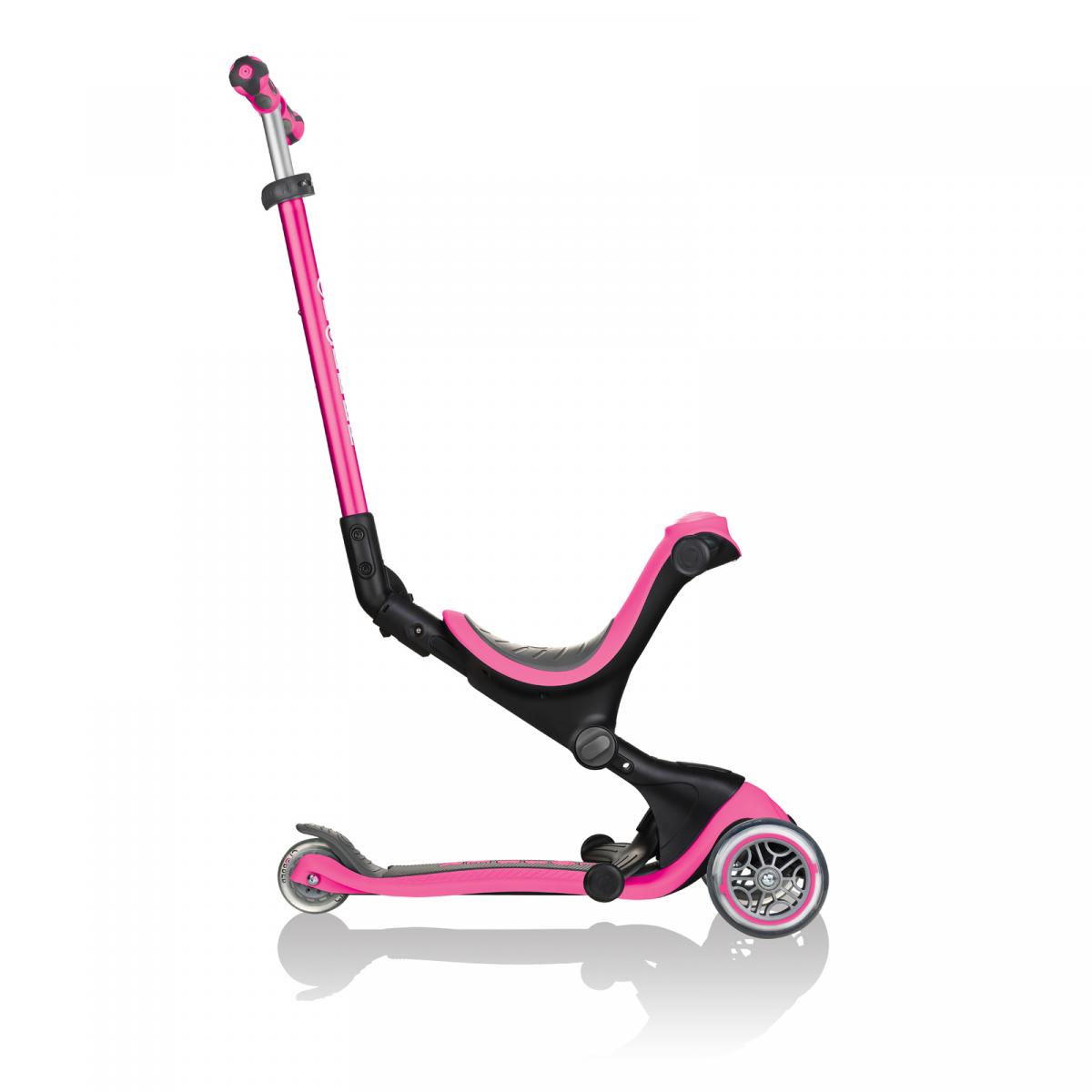 Manufacturer:Globber