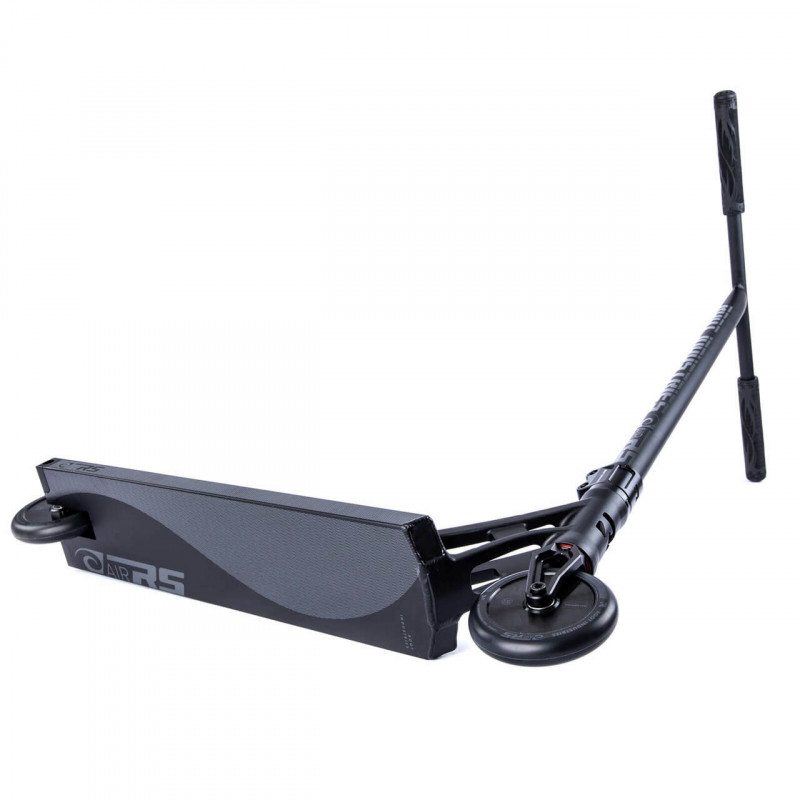 Root Industries Air RS V2 Complete Scooter
On Sale
$310.00
$399.00
Root Industries Air RS V2 Complete Scooter
The Root Industries AIR lineup is the top of the line from Root Industries and has everything and more you would expect from an elite level scooter.
The newest addition to the AIR lineup - the Root Industries AIR RS V2 Scooter.
Made entirely from Root Industries best AIR lineup components, this is a  beast of a complete and is ready to unbox-and-shred. Geared more toward the aspiring no-holds-barred street rider, the AIR RS V2 features a longer deck that is 133mm wide, boxed ends, and integrated pegs.
Total scooter height is a tall  97cm from the ground to the top of the bar.
AIR RS v2 Complete Scooter Specifications
Model
AIR RS v2 Complete Scooter
Scooter Weight
4.45kg | 9.8lbs
Overall Height
970mm | 38in
Deck Width
133mm | 5.25in
Foot Space
375mm | 14.76in
Wheel Size
120mm | 4.72in
Additional
Maximum Load 120kg