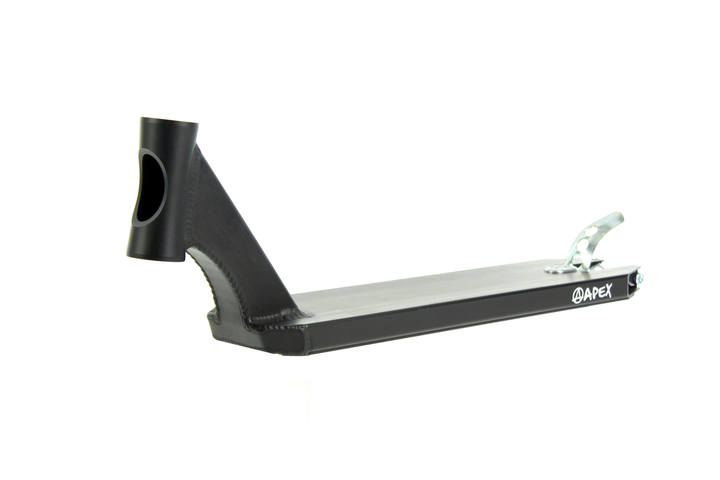 Apex 580mm Scooter Deck
On Sale
$265.00
$399.00
Apex 580mm Black Scooter Deck

The new super lightweight Apex Scooter deck. Being Australian made you know the quality will be superior to the overseas made decks with the highest quality welding on the market.
Specifications
Apex Custom 6082 Australian Aluminium Extrusion
Head tube Angle : 82.5
Length 580mm 22.83 Wheelbase. Foot space 350mm
Width 114.3mm
Weight Between 1235 & 1285 grams (depending on length)
Integrated Deck
TIG Hand Welded
Post Weld Heat Treated to T6
All components are CNC machined and bent
Anodised Black & Turquoise Only
Laser Etched
Rails for stability for grinding
Flat sides for finger whips
Extra Space between the wheel and deck.
MADE IN AUSTRALIA