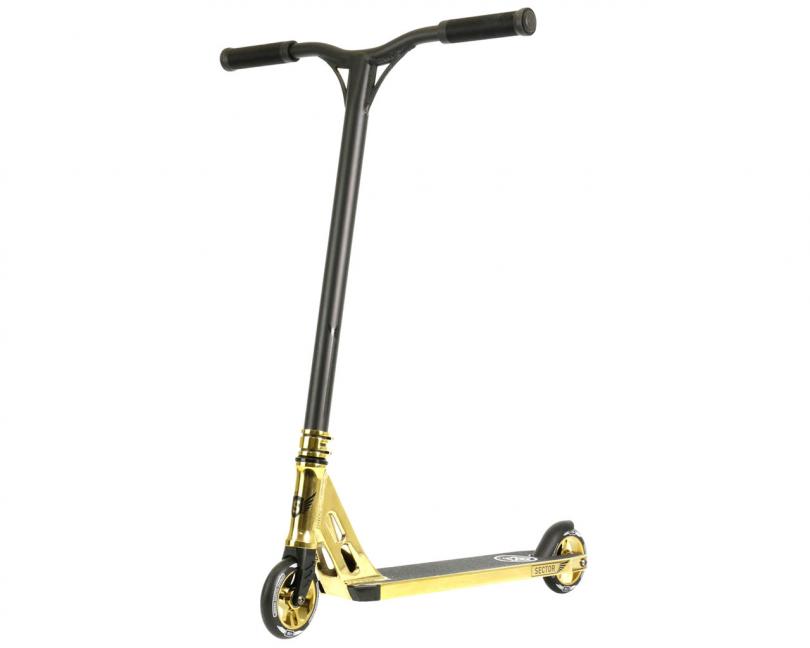 Longway Sector Neo Gold Scooter
On Sale
$209.00
$299.00
Longway Sector Neo Gold Scooter

The Longway Sector Complete Scooter built for all levels of riding, from beginner to the advanced professional and perfect for the rider wanting to step up to a premium freestyle scooter without paying a fortune.
Running IHC Compression and featuring aluminium bars/deck and forks the Sector is surprisingly light in weight while still being strong enough to withstand riders trying new higher level tricks.
Free Scooterline Pencil Case worth $6.95 with this scooter.

COMPLETE SCOOTER
TECH SPECS
WEIGHT 3.3kg
OVERALL HEIGHT* 850mm (33.45")
BAR HEIGHT** 610mm (24")
BAR WIDTH 560mm (22")
DECK LENGTH^ 530mm (20.86")
DECK WIDTH 110mm (4.33")
FOOT SPACE^^ 360mm (14.17")
WHEEL SIZE 110mm
COMPRESSION IHC