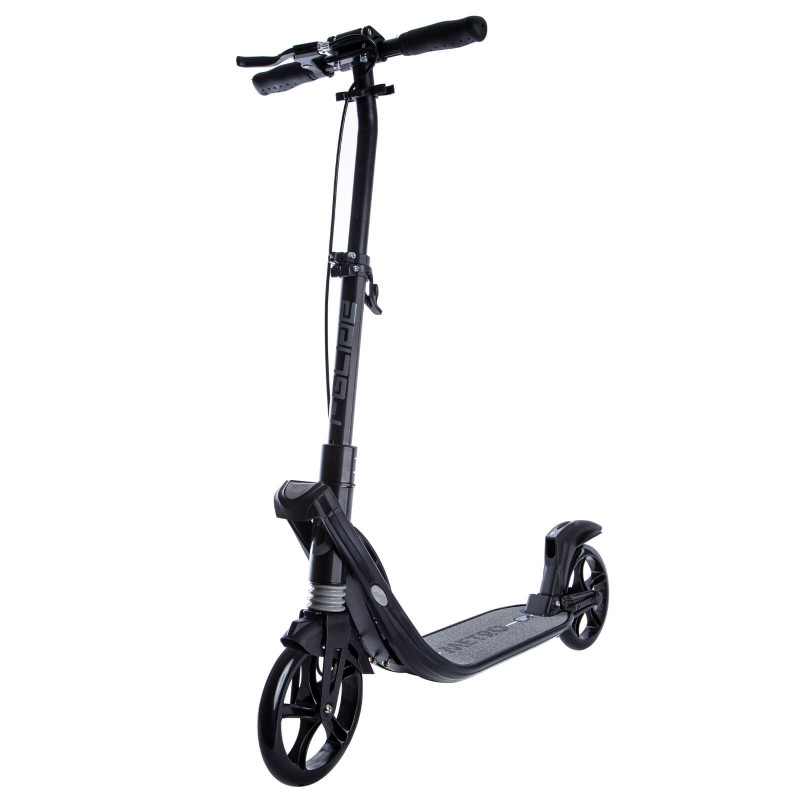 I-Glide Metro Plus Disc Brake Scooter
On Sale
$170.00
$220.00
I-Glide Metro Plus Disc Brake Adult Commuter Scooter

The Metro Disc Brake commuter scooter has all the stand out features needed to make your journey more comfortable and fun.

Brake with ease the i-Glide Metro Disc braking system, this scooter features a quality rear disc brake that is easily activated by the hand brake lever on the handle bars.

This scooter features a strong frame and deck, large wheels, adjustable bars, foldable and lightweight making the Metro Disc Brake commuter easy to transport and comfortable to ride with front and rear suspension.

i-Glide Metro Plus Disc Brake is the ultimate commuter scooter.
• Height Adjustable Slim T-Bar
• Press Release Handlebars
• Convenient Hand Brake with Disc
• Light Action Push Brake
• Adjustable Carry Strap
• Folding Foot Release Mechanism
• Fast Rolling 200mm Big Wheels
• Spring Loaded Suspension
• Wide Aluminium Alloy Frame
• Low Maintenance